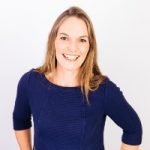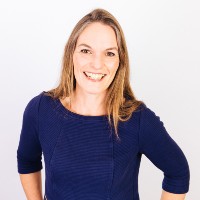 Who are you? Please introduce yourself
My name is Gillian Shaw. I live in Wokingham, about 40 miles east of London, with my husband and children. Although I have been 'down south' for most of my adult life, I still have a slight accent from the north, where I grew up. But I do love the warmer weather here in Berkshire – much better than the chilly winds from the Irish Sea.
Do you translate, interpret, or both? What are your areas of specialism?
I translate from French into English and from Italian into English and have been building my business for just over four years. My specialist areas are business, sport, wine, and travel and tourism. My knowledge of business and commerce comes from my initial career in the IT industry as a Knowledge Management consultant. The others are interests and hobbies I have pursued over the years. My parents regularly took the family fell walking in the Lakes – walking and hiking developed a love for the mountains. I am also an active (some would say mad) rower and can be found on Sunday mornings doing time trials up and down the river in various sized boats. And my interest in wine started when I worked for Oddbins during the University holidays – a manager lent me his WSET book one Christmas and I was hooked!
Why did you decide to get into translation or interpreting?
Like many who have a young family, I realised that conference calls at 7am and 6pm don't work well with family life. So, I looked around for something more flexible and independent – translation! Before embarking on my MA in Translation, I spent some time bringing my languages back up to a reasonable standard. However, the best solution to language improvement was joining the ITI's networks as they forced me to push my boundaries even further.
What's your favourite type of project?
One of my favourite projects was the translation of a website that provides information and support for a trek across a section of the Dolomites. I enjoyed following the journey along the route as well as researching the towns and little-known hamlets that were stopovers or places of interest. It was almost as good as doing the hike itself. Who knows? Maybe I'll do the route one day when the children no longer want to come on holiday with us!
What do you do outside of translation or interpreting?
Other than rowing up and down the river, I like to work our family allotment as I find it helps to reset my mind and ground my thinking in what's truly important in life. It has been such a source of calm through the recent months of lockdown and family health ordeals. The allotment community is so friendly, and we value the friends we've made there.