The mentee: Emma Canham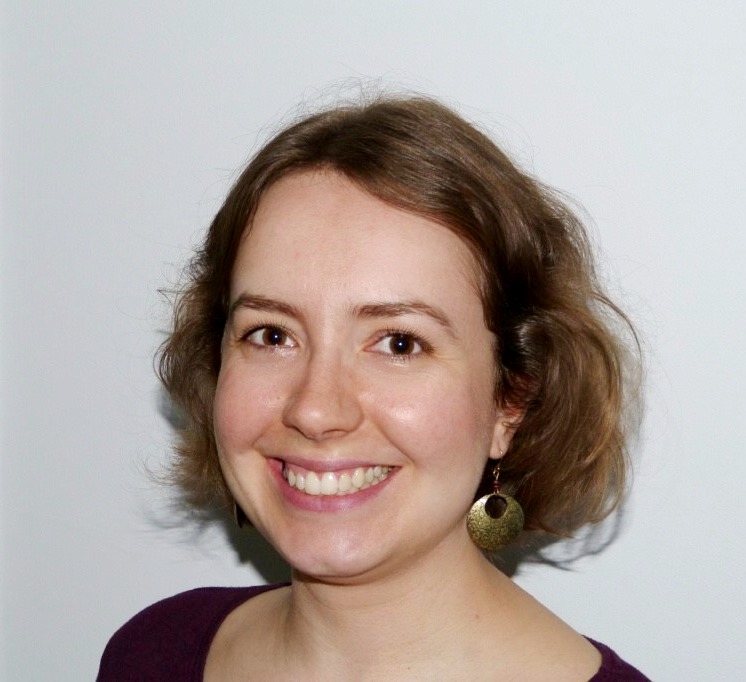 Sometimes, you need someone else to help you move forwards.
When I signed up for the French Network's business mentoring scheme, I felt like I was stagnating as a translator. Working with agencies wasn't as rewarding as collaborating with my few direct clients. And perennial issues like low rates and the rise of machine translation were never far from my thoughts. But I was spending so much time actually translating: there was no opportunity to reflect on what I could do to develop my business.
Fiona, my mentor, doesn't actually work with French. However, she has a wealth of experience in-house and as a freelancer from German to English, and is known for her personal branding and marketing expertise. I hoped she would be able to help me make some progress.
And she did! Because I was "forced" to take stock of my situation and tackle SMART goals for each mentoring session, I had to make time to take action. I did a variety of things to prepare for our online meetings. I applied to many, many new agencies and direct clients using a more tailored approach. I chased up a variety of leads. And I got in touch with colleagues to seek appropriate support.
Fiona and I also discussed all kinds of issues in the translation sector more generally. She was full of relevant ideas, unfailingly encouraging and supportive, and generous with her time.
Our mentoring sessions gave me the opportunity to assess my business, focused my thoughts and gave me areas to explore. They also encouraged me to try new things, which I'm still doing as I take steps to move forwards with Fiona's wise words in mind.
Emma Canham is a French/Spanish to English translator specialising in music and marketing
The mentor: Fiona Gray
As a German to English translator, it never would have occurred to me to get involved with the French Network's business mentoring scheme. But a French-speaking colleague in my ITI regional network suggested that I might have something valuable to contribute to a mentee looking to move forward with their business regardless of the language combination. As soon as I'd read more about the scheme and spoken to Sarah, I couldn't wait to get started!
Emma and I were both keen to get the ball rolling, so we wasted no time in setting up an initial chat. Emma's proactive and enthusiastic approach from the word go had already convinced me that we'd be a good match. And luckily she agreed!
Ahead of our first official mentoring meeting, Emma emailed over some bullet points to give me an idea of where she was at and what she was hoping for my help with. This provided us with three overarching goals that would guide our discussions and plans for the next few months.
During every meeting, we set new SMART goals and came up with a (very) long to-do list for Emma to work through in the six weeks or so until our next meeting. And it's no exaggeration to say that she absolutely smashed those goals every single time. I was beyond impressed by her dedication, determination and work ethic.
Emma would keep me updated with her progress and I was always excited to scribble my notes and ideas around her results and conclusions. That was me frantically plotting and planning what our next steps could be!
As I've found so often in my own business, the process of making substantial changes like shifting your client base does not tend to deliver immediate results. We were in slow burn territory at times, which can be rather frustrating when you're putting in so much hard work. But Emma was making unbelievable progress nonetheless and sowing all kinds of seeds for her future business success.
Our discussions about specialisms were enlightening and required me to think outside the box a bit. We considered all kinds of strategies, pathways and potential outcomes. During our sessions, Emma was setting herself up for an exciting journey and I can't wait to see where her business takes her from here.
Our mentoring sessions may be over, but I have no doubt that we will stay in touch. Emma knows that I'm only ever an email away if she wants any advice or a second opinion on anything to do with her business or the wider world of translation. Or just a chat really. We've already had one chance to catch up and it was in person (yay!) at the ITI Conference!
It was an honour to be part of the French Network's business mentoring scheme and to be paired with Emma as my mentee. Thank you for this exciting opportunity and rewarding experience!
Fiona Gray MITI works from German to English and specialises in creative, marketing and tourism translation.