The Translation Mentoring Scheme was launched by the ITI French Network in 2020. The scheme focuses on developing translation skills and is aimed at both experienced translators and newcomers to the profession. Mentees work on three translations over a period of six months, which mentors provide feedback and guidance on.
Below a mentor pair shares their experience of the scheme. Read other mentor reports on our blog.
Lois Pearson and Kim Sanderson: an adventurous learning path
The mentee: Lois Pearson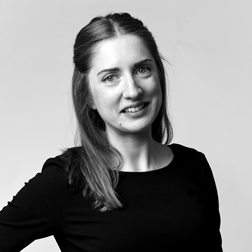 I've been working as a freelance translator for almost three years now and, although I'm qualified in both French and German, the majority of the work I receive is from German. So my main reasons for signing up for mentoring were to maintain my French translation skills and gain some feedback from a more experienced translator.
My main specialist subjects are agriculture and horticulture, so I was paired up with Kim because of her related specialisation in the environment and previous work for DEFRA.
Kim chose the first two texts from her archive of past work: the first one was about infectious diseases affecting meat products around the world, and the second about electric fence enclosures for mountain-dwelling sheep. I then chose the final text on milking robots. Although they were all broadly related to agriculture, the purpose and style of each text was very different.
The first text was filled with abstract, idiomatic phrases, not to mention an abundance of scientific terms. I'd never even heard of the animal (wapiti) in the title before! So it was certainly a baptism of fire, but Kim was very supportive and objective in her feedback, and the discussion afterwards highlighted the various potential approaches and terminology sources.
The second text – a set of guidelines for sheep farmers – was much more factual in style, so our discussion focused on finding the most accurate and appropriate translation for some of the agricultural terms, such as 'flocking' and 'flock management', as well as making the target text as clear and concise as possible.
The third and final text – a blog post on milking robots – was much closer to the type of content I'm used to translating day to day, so I was more comfortable with the terminology and style. This allowed Kim to highlight some areas where I could improve the readability and idiomatic quality of my translation, for example by not sticking too close to the French syntax.
Overall, it was a very fruitful and positive experience, and I'd like to thank Kim for her patience and willingness to share her expertise. I certainly feel more confident putting myself forward for French jobs now and I have already begun to tailor my CPD to more specific areas.
Lois Pearson translates from French and German into English and specialises in agriculture, horticulture and technology.
The mentor: Kim Sanderson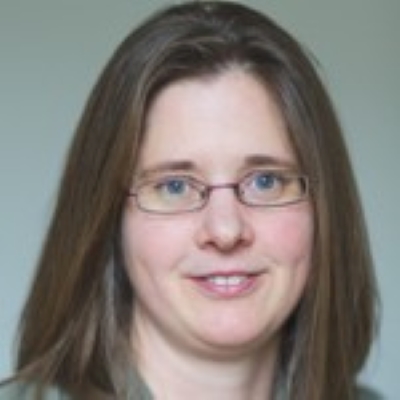 I enjoy mentoring. This time the challenge was to revisit my early career working for the Ministry of Agriculture/DEFRA, then teaching the translation of some agriculture-related texts.
I also learned new things! I realised in hindsight that setting my mentee Lois a journalistic text written back when BSE/ESB was still a 'live' issue posed a bigger challenge than I'd thought.
But of course the range of 'common knowledge' does change over time, and my early career was a long time ago. The crises move on, and our perceptions do too – I'd never noticed the potentially sexist sentence that Lois pointed out – yet some of the translation challenges remain.
It was great to discuss our translation thought processes and how, where and why we chose a particular term or expression. I also enjoy working with translators who know both my working languages, as it can be useful to contrast the two. For instance, it's much more common to end up with a translation from French that remains close to the source text syntax; often that's not even possible when translating from German.
The second text we tackled – about sheep enclosures – was more timeless. It raised questions familiar from semi-technical texts and others describing real objects. How to describe the thing clearly, especially if your text is intended to guide the reader in using it? Translators need to picture whatever is being described so they can choose just the right terms and avoid introducing ambiguity.
The text Lois chose to translate about milking robots also raised this issue. It was a blog post from a specialist dairy farming site, and assumed a level of familiarity with the relevant processes. It also seemed suitably unsentimental in its descriptions of cows that aren't good milkers (they're a waste of time). I was slightly perturbed: a reminder for me of how far removed I now am from actual farming.
I'd like to think both Lois and I took useful things away from this whistle-stop tour of a subject area.
Kim Sanderson specialises in advertising, architecture and design, environment and development translations. She teaches translation and loves turning French and German texts into stylish English.