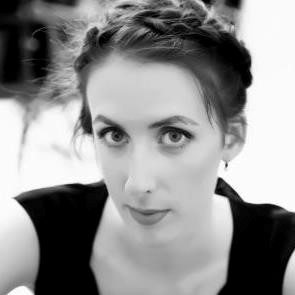 Who are you? Please introduce yourself
Hello, I'm Holly. I'm based in Cambridgeshire with my partner and four naughty chickens, but grew up just west of London. I've worked as a freelance translator since graduating from an MA in 2012 and can't imagine doing anything else.
Do you translate, interpret, or both? What are your areas of specialism?
I work from French and Spanish into English, specialising in fields related to sustainable development and human rights. I've been interested in social issues since I was a child, so it seems only natural that I ended up with these specialisms. I spend most of my time translating, post-editing and editing, and work almost exclusively in my specialist areas.
Initially I looked to specialise in legal translation and focused on learning about corporate contracts and legal documents, but I quickly gravitated towards the international law side of things. In 2015 I took an LLM in International Law, Globalisation and Development to deepen my knowledge of my specialist areas, which was an incredibly challenging endeavour that has definitely brought my work up to a new level.
Why did you decide to get into translation or interpreting?
Spanish was my favourite and best subject at school, so I went on to study Spanish and Classical Civilisation at university. I really enjoyed the translation module and after looking into what it would take to be a translator decided I would be more "employable" with two languages. I started learning French while on ERASMUS in Murcia in south-east Spain, and went on to do an MA in Translation with both languages. My first assignment was a total flop as I had completely overthought the brief, but things soon picked up and I've never looked back.
I've followed a pretty linear career path since sixth form (A Level Spanish > BA Spanish > MA Translation > Freelance Translator), but I did take a short sabbatical in 2015 to volunteer as an International Citizens Service team leader with Y Care International in Senegal. This was an excellent opportunity to meet people from a completely different environment to the one I grew up in and to learn first-hand about their culture, their lives and the challenges they face. This experience still feeds into my translation work and my priorities in my business: to ensure that local people who live in the places where development projects are implemented are heard.
What's your favourite type of project?
I love working on documents that I can get my teeth into and reports that talk about the positive outcomes of development projects especially. In my fields, I often translate documents about who's been left behind or suffered injustice and what's going wrong, so it's nice to know that some good does come of all the effort that goes into making the world a place where everyone can flourish.
What do you do outside of translation or interpreting?
Apart from spending time with family, friends and the chooks, I am a big fan of DIY, crafts and sewing. I enjoy giving items a second life and knowing that they aren't going to landfill. I tend to make at least some Christmas presents every year, so people have something with a personal touch. I also enjoy walking and dancing (but please don't ask me to improvise).
Holly-Anne Whyte is a freelance translator and editor specialising at the intersection between human rights and sustainable development.