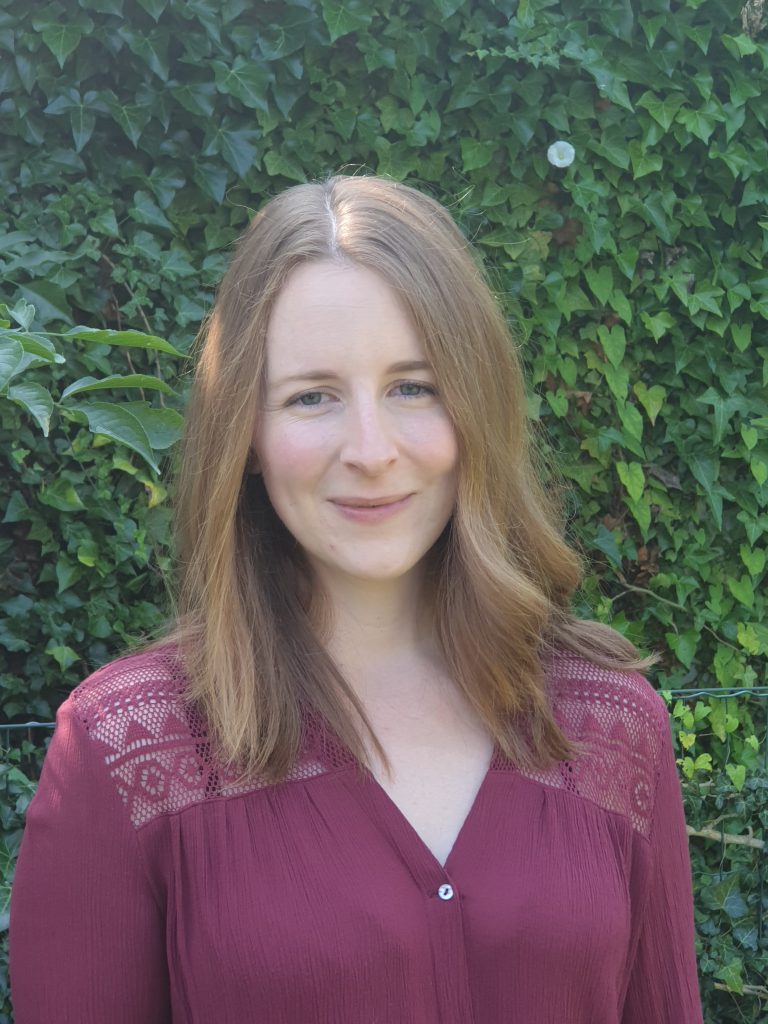 Who are you? Please introduce yourself
I'm Alanah, born and raised in the UK and lucky to hold dual nationality in the UK and Belgium. Growing up, I spoke both English and Flemish at home and started taking French classes when I was five. I picked up Spanish and German at high school and continued with French and Spanish at university.
During my degree, I lived in Segovia in Spain for a year. After graduating, I moved to Nancy in France for three years where I taught English at university and met my partner. We moved back to the UK for a year so that I could do my Master's degree, before heading back to Nancy and then eventually to Namur in Belgium where we live now. I've been a freelance translator since November 2018.
Do you translate, interpret, or both? What are your areas of specialism?
Although my Master's degree was in Conference Interpreting, for personal reasons and thanks to my love of writing I have focused on translation and writing since starting my business.
I specialise in creative translation, specifically for marketing texts and business communications. I also have experience in health care (mostly patient information concerning low back pain and women's health), tourism and the environment. I loved working on my Master's dissertation which was about the UN Ocean Conference; it required a lot of research into fisheries, ocean law and the UN's sustainable development goals.
Why did you decide to get into translation or interpreting?
It may sound cliché, but communicating across cultures has always been a part of my life. Making it my career came naturally to me, although there was a brief spell when I wanted to become a vet. At family gatherings, I was often the only English native speaker in a room of people using it as their second language. I think it was this experience – seeing people struggle to express themselves, misunderstanding each other because of a cultural difference or happily sharing traditions and enjoying the bridge across cultures – that made me want to help people communicate.
I started learning languages from a very young age and I am eternally grateful to my mum for that opportunity. She even lobbied my primary school headteacher to have a foreign language included in the curriculum, but he believed that languages just weren't important. At GCSE, I had to obtain special permission to study four languages (Latin, French, German and Spanish) and also ended up taking Dutch as an extracurricular.
Even before I studied translation or interpreting, I feel like I already acted as a cultural go-between. My family is spread across the UK, Belgium, Spain, Slovakia and China. I spent many school holidays with my grandparents, who lived in Slovakia for many years, learning to ski in the Tatra mountains and picking up some Slovak. I've forgotten most of it now but would love to study it in the future.
What's your favourite type of project?
I love projects where I work closely with the client to convey exactly what they want to say or ones where they give me some creative freedom (which is probably why I love marketing texts!). One of my favourite projects was writing a book with a client. Due to the pandemic, he was unable to get in the zone, so through weekly calls and titbits of text he sent me in Dutch and English, I was able to compile his ideas into a book. It was a long, challenging project but I loved the immediate feedback, the to-and-fro and, most importantly, the satisfaction when we produced the end result.
I also love working on projects which relate to something that's important to me. These include topics such as women's health, natural skincare and keeping pet rabbits. In the case of women's health and diseases such as endometriosis, I want to help women feel like they're not alone.
What do you do outside of translation or interpreting?
I'm an animal lover through and through, so a lot of my time is spent caring for and playing with our dog (a cocker spaniel named Misty) and three rabbits (Teemo, Jinx and Abaddon). I'm also an avid bookworm (having spent much of my childhood in my Dad's bookshop); my favourite genres are literary fiction and historical fiction but I also enjoy non-fiction and biographies. I've got quite the collection of houseplants and board games and have dabbled with gardening in recent years. To keep fit, I practice yoga, take the dog for long walks and dance salsa. At the weekend, you'll probably find me in the kitchen baking up a fresh batch of granola or banana bread.
Alanah Reynor is a French, Dutch and Spanish to English translator and writer, specialising in marketing, business & management and healthcare.